Breakfast is often hailed as the most important meal of the day, and Canadians certainly know how to start their mornings right. The Canadian breakfast offers a delightful array of flavors and options to satisfy every palate. From traditional staples to innovative creations, this article explores the world of Canadian breakfast and introduces you to three mouthwatering dishes that will make your taste buds sing.
Traditional Canadian Breakfast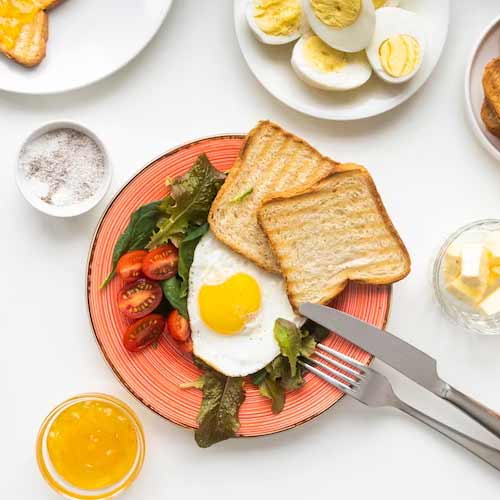 The traditional Canadian breakfast is a hearty and filling meal that reflects the country's agricultural heritage. It typically includes eggs, bacon or ham, toast or pancakes, and a side of maple syrup. This combination of savory and sweet flavors provides a perfect balance to kickstart your day. Read Canadian Coffee.
Regional Variations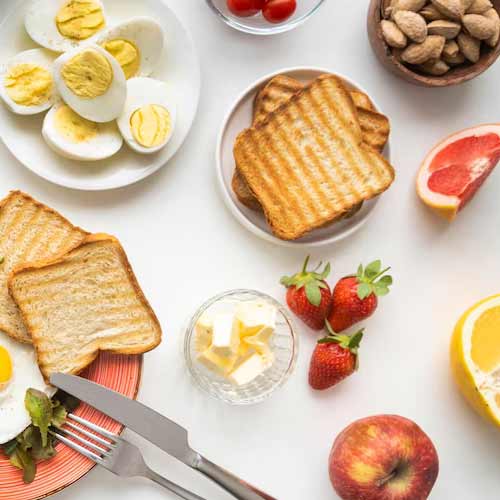 Canada's vastness is reflected in its regional breakfast variations. In the Maritime provinces, you'll find seafood delicacies like smoked salmon and lobster omelets. In Quebec, the iconic dish of poutine—a combination of french fries, cheese curds, and gravy—is sometimes enjoyed for breakfast. Meanwhile, in the western provinces, hearty grain bowls with quinoa, wild rice, or ancient grains take center stage.
The Classic Bacon and Eggs
Bacon and eggs are a timeless duo that features prominently in Canadian breakfasts. The bacon is usually crispy and the eggs can be prepared to your liking—fried, scrambled, or poached. Served with a side of toast and a dollop of maple syrup, this classic combination is a staple in Canadian households.
The Sweet Treats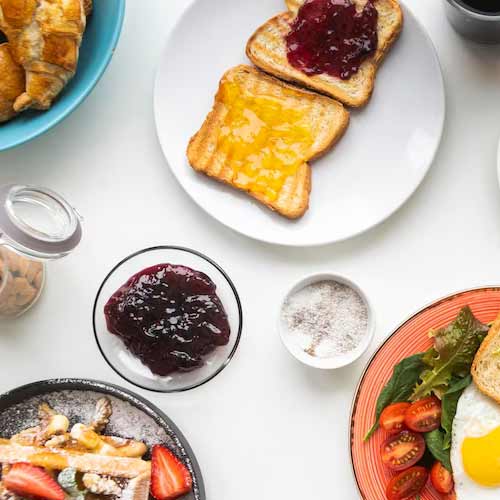 Canadian breakfasts are not complete without a touch of sweetness. Fluffy pancakes or French toast drizzled with maple syrup are indulgent delights that will satisfy any sweet tooth. For a fruity twist, you can top your pancakes with fresh berries or enjoy a stack of blueberry pancakes, a Canadian specialty.
Savory Delights
If you prefer savory flavors, there are plenty of options to tantalize your taste buds. One popular choice is eggs Benedict, featuring poached eggs and Canadian bacon on a toasted English muffin, all smothered in rich hollandaise sauce. Another savory delight is the Montreal bagel, a slightly sweet and dense bagel topped with cream cheese, lox, and capers. Read Canadian Cuisine.
Healthy Options
For those seeking a healthier breakfast, Canada offers a variety of nutritious choices. You can opt for a bowl of oatmeal topped with berries and nuts or enjoy a yogurt parfait layered with granola and fresh fruits. Another wholesome option is avocado toast, topped with poached eggs and a sprinkle of chili flakes for a touch of heat.
Fusion Breakfasts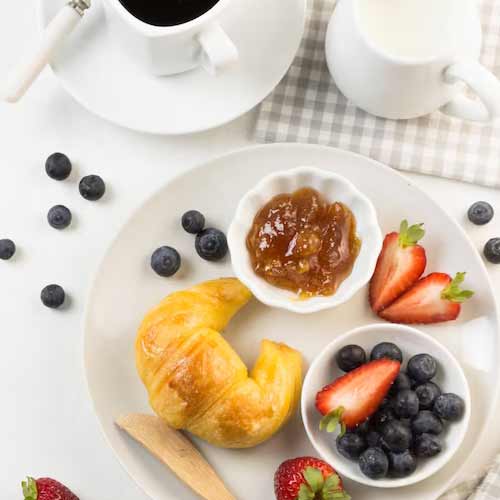 Canadian cuisine embraces multicultural influences, and this extends to breakfast as well. Fusion breakfasts are gaining popularity, fusing Canadian ingredients with international flavors. For example, you might find a Korean-inspired breakfast bowl with kimchi, rice, and a fried egg, or a Mexican-inspired breakfast burrito filled with scrambled eggs, cheese, and salsa.
Vegetarian and Vegan Choices
Canada also caters to vegetarian and vegan preferences when it comes to breakfast. Tofu scrambles, loaded with colorful vegetables and spices, are a delicious plant-based alternative to traditional scrambled eggs. Veggie sausages, made from plant proteins, provide a satisfying protein boost. Vegan pancakes, made with alternative milk and topped with fruit compote, are a delightful cruelty-free option.
Breakfast on the Go
For busy mornings or those on the move, Canadian breakfast options are available to grab and enjoy on the go. Breakfast sandwiches with eggs, cheese, and a choice of bacon or sausage are a popular choice. You can also find energy bars packed with nutritious ingredients like oats, nuts, and dried fruits, providing a quick and convenient breakfast option.
Nutritious Ingredients
The Canadian breakfast emphasizes the use of fresh and nutritious ingredients. From locally sourced eggs to organic grains and seasonal fruits, the focus is on quality and flavor. Canada's abundance of natural resources ensures that breakfasts are not only delicious but also wholesome.
Serving and Presentation
Presentation plays an important role in Canadian breakfasts. Dishes are often plated with attention to detail, making them visually appealing. Vibrant fruits, perfectly arranged pancakes, and garnishes like fresh herbs or edible flowers add a touch of elegance to the dining experience.
Canadian Breakfast: A Cultural Experience
Canadian breakfast is more than just a meal; it's a cultural experience that brings people together. Sharing a delicious breakfast with family, friends, or even strangers fosters a sense of community and warmth. The diverse flavors and influences encapsulate the multicultural fabric of Canada, making breakfast an opportunity to celebrate the country's rich heritage.
Must-Try Canadian Breakfast Restaurants
Conclusion
The Canadian breakfast is a delightful fusion of flavors, cultures, and traditions. From the classic bacon and eggs to creative fusion breakfasts, there is something to suit every taste. Whether you prefer sweet or savory, vegetarian or meaty, Canada's breakfast scene has it all. So, rise and shine, and indulge in a delicious Canadian breakfast to start your day off right.
Best canadian breakfast
When it comes to the best Canadian breakfast, there are a few iconic dishes that are widely loved and celebrated across the country. These breakfast options showcase the diverse flavors and culinary traditions that make Canadian cuisine unique. Here are some of the best Canadian breakfast choices:
Classic Bacon and Eggs: A timeless favorite, a plate of sizzling bacon and perfectly cooked eggs is a staple of Canadian breakfasts. Whether you prefer your eggs sunny-side up, scrambled, or poached, the combination of crispy bacon and eggs is a simple yet satisfying way to start your day.
Fluffy Pancakes with Maple Syrup: Nothing beats a stack of fluffy pancakes generously drizzled with pure Canadian maple syrup. The natural sweetness of the syrup pairs perfectly with the light and airy texture of the pancakes. Add a pat of butter and a side of fresh fruits for a truly indulgent Canadian breakfast experience.
Eggs Benedict: This classic breakfast dish consists of poached eggs, Canadian bacon or ham, and hollandaise sauce served atop a toasted English muffin. The creamy hollandaise sauce adds a rich and velvety element to the dish, making it a popular choice for brunches and special occasions.
Montreal Bagels: Montreal-style bagels have gained a reputation for their distinctive taste and texture. These bagels are smaller and denser than their New York counterparts, with a slightly sweet flavor. Enjoy a toasted Montreal bagel with cream cheese, smoked salmon, and capers for a delicious and satisfying breakfast option.
Western Sandwich: The Western sandwich, also known as a Western omelet or Denver sandwich, is a hearty breakfast delight. It typically consists of scrambled eggs mixed with diced bell peppers, onions, ham, and cheese, all served between two slices of toast. This flavorful sandwich is a popular choice for a filling and satisfying Canadian breakfast.
Peameal Bacon Sandwich: Originating in Toronto, the peameal bacon sandwich is a true Canadian classic. It features lean peameal bacon, which is rolled in cornmeal, griddled to perfection, and served on a bun. Add some mustard or ketchup for a simple yet delicious morning meal.
These are just a few of the best Canadian breakfast options that capture the essence of Canadian cuisine. Whether you prefer savory dishes like eggs benedict or Western sandwiches, or crave the sweet indulgence of pancakes with maple syrup, Canadian breakfasts offer a delightful array of flavors and choices to suit every palate.
FAQs
Are Canadian pancakes different from regular pancakes?

Yes, Canadian pancakes are typically thicker and fluffier than regular pancakes, making them a unique and delicious breakfast choice.

What is peameal bacon?

Peameal bacon, also known as Canadian bacon, is a lean cut of pork loin that is rolled in cornmeal. It's a popular ingredient in Canadian breakfast dishes like eggs Benedict.

Can I find Canadian coffee outside of Canada?

While Canadian coffee brands may not be as widely available internationally, you can often find specialty coffee shops or online retailers that offer Canadian coffee blends for purchase.

What is the difference between French toast and Canadian French toast?

Canadian French toast is made with thick slices of bread soaked in an egg and milk mixture, just like regular French toast. However, Canadian French toast is often served with maple syrup, fresh berries, or powdered sugar, adding a distinct Canadian twist to the dish.

What makes a Canadian breakfast sandwich unique?

Canadian breakfast sandwiches typically feature a combination of ingredients like bacon, eggs, and cheese, and sometimes include peameal bacon. They are served on a variety of bread options, including bagels, English muffins, or croissants, making them a convenient and delicious breakfast on the go.
In conclusion, exploring the world of Canadian breakfast is a delightful adventure for food enthusiasts. From the classic Canadian pancakes to savory poutine breakfast and wholesome bannock, there's something to suit every taste and preference. Indulge in these flavorsome breakfast options and experience the rich culinary heritage of Canada.
Please follow us on linkedin. You can learn all best canadian food recipes you can check our Culinary 1TouchFood Youtube and Telegram 1TouchFood page. Don't forget Fighting Obesity Magazine and Radio Cooking.