Advantages of radio cooking
Accessibility: Radio cooking programs are easily accessible to anyone with a radio or an internet connection. Unlike visual mediums such as TV cooking shows, radio cooking allows you to listen and learn while you're on the go or performing other tasks. Whether you're driving, exercising, or simply relaxing at home, you can tune in to a radio cooking program and absorb valuable cooking knowledge.
Imaginative Engagement: Radio cooking stimulates our imagination and creativity. As you listen to the descriptions of ingredients, cooking techniques, and flavors, your mind starts to paint vivid pictures. Without relying on visuals, radio cooking encourages you to rely on your senses of hearing and imagination, allowing you to develop a deeper connection with the food being prepared.
Flexibility: Radio cooking programs offer a wide range of culinary content, catering to diverse tastes and preferences. From traditional recipes to fusion cuisines, you can explore a variety of cooking styles and expand your culinary repertoire. Furthermore, radio cooking covers various topics, including nutrition, cooking tips, and interviews with renowned chefs, ensuring a well-rounded culinary education.
Engaging Storytelling: Radio cooking programs often incorporate storytelling, sharing the history, cultural significance, and personal anecdotes related to the featured recipes. This narrative approach not only entertains but also deepens your understanding and appreciation of different cuisines. Through the power of storytelling, radio cooking transforms the act of cooking into a rich and immersive experience.
Encourages Active Listening: Listening to radio cooking requires active engagement and concentration. By focusing solely on the audio, you become attuned to the details and nuances shared by the hosts and guests. This active listening cultivates a sense of mindfulness in the kitchen, helping you develop a keen sense of timing, flavor combinations, and cooking techniques.
Cost-Effective Learning: Radio cooking programs offer a cost-effective way to learn and improve your culinary skills. Unlike expensive cooking classes or workshops, radio cooking provides a wealth of knowledge for free or at an affordable price. By regularly tuning in to your favorite cooking programs, you can continuously enhance your cooking abilities without breaking the bank.
Radio in its Experimental Phase for Now
Our team has been hard at work to curate an eclectic mix of shows, catering to a diverse range of interests. From music to talk shows, from news updates to interactive discussions, we have something to captivate every listener. Join us as we embark on this experimental journey together.
As we navigate through this phase, we highly value your input. We encourage you to provide feedback on the shows, topics, and overall listening experience. Your thoughts and suggestions will play a pivotal role in shaping the future direction of our radio station. We are eager to hear from you!
We understand that growth and improvement are vital. During this experimental phase, we will be fine-tuning our programming based on audience preferences and interests. Be prepared for exciting changes, additions, and enhancements as we strive to deliver an exceptional radio experience.
Are you looking for a great opportunity to promote your business or products? Look no further! Our radio station is the perfect platform to reach a wide audience and make a lasting impact. If you're interested in advertising with us, we invite you to contact our dedicated Business Development team.
Calling all friends who are interested in advertising with us! If you would like to get in touch with our business department for advertising inquiries, please reach out to us via email at [email protected]. We look forward to hearing from you and exploring potential advertising opportunities together.
Advertising on our radio station offers excellent value for your investment. We offer competitive rates and flexible packages designed to accommodate businesses of all sizes. With our cost-effective solutions, you can maximize your advertising budget and achieve a high return on investment.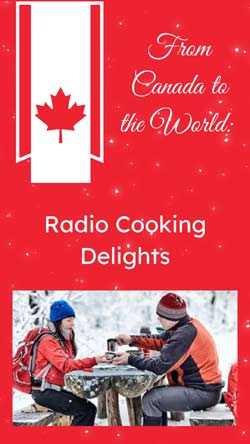 From Canada to the World: Radio Cooking Delights
Tune in to our delectable radio broadcasts straight from the enchanting landscapes of Canada, where culinary artistry knows no bounds. Our carefully curated programs bring you an eclectic mix of cooking techniques, tantalizing recipes, and heartwarming stories from diverse cultures around the globe.
Join us every week as we dive into the kitchens of renowned Canadian chefs, uncovering their secret ingredients and innovative twists on traditional dishes. From sizzling barbecues in Alberta to the delicate maple-infused creations of Quebec, our shows capture the essence of Canada's rich culinary heritage.
But that's not all – we're dedicated to showcasing the world's culinary tapestry. Embark on a virtual culinary tour as we whisk you away to the bustling markets of Marrakech, the vibrant street food stalls of Bangkok, and the charming bistros of Paris. Learn the art of sushi rolling from Tokyo's masters or master the art of crafting the perfect pasta in the heart of Italy.
Whether you're a seasoned chef or a culinary novice, 'From Canada to the World: Radio Cooking Delights' promises something for everyone. Let your taste buds dance to the rhythm of international spices, and let the aromas wafting from your speakers transport you to far-off kitchens.
Gather around, as the airwaves come alive with the delightful aroma of home-cooked meals and the sound of laughter. "Radio Cooking for Family" is your ticket to creating cherished memories and delectable dishes, all from the heart of your own kitchen. Whether you're a seasoned culinary artist or just beginning your journey, our broadcasts cater to every skill level, aiming to inspire and connect families through the art of cooking.
Tune in to "Radio Cooking for Family" and experience the joy of preparing meals together. Our diverse range of programming ensures there's something for everyone, from quick and easy weeknight dinners to elaborate weekend culinary projects. Share the excitement of trying new recipes, experimenting with flavors, and learning valuable kitchen techniques alongside your loved ones. The kitchen becomes a canvas for creativity, as generations come together to pass down traditions and create new ones.
Beyond the tantalizing recipes and culinary tips, "Radio Cooking for Family" fosters a sense of togetherness and connection. As the aroma of freshly baked bread wafts through the air or the sizzle of a stir-fry fills the room, the radio becomes a backdrop for shared experiences. Discover the magic that happens when family members collaborate, communicate, and bond over a shared meal. With "Radio Cooking for Family," the kitchen transforms into a hub of warmth and laughter, where the simple act of cooking becomes a means of building lasting relationships.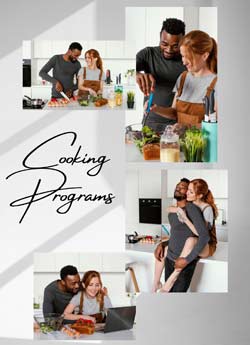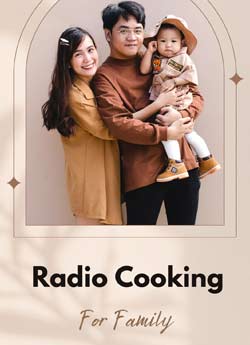 Global Family Kitchen: Radio Cooking for Every Household
Welcome to a culinary journey that transcends borders and brings families together across the globe. "Global Family Kitchen: Radio Cooking for Every Household" is your passport to a world of flavors, traditions, and togetherness. Whether you're in bustling Tokyo, vibrant Mumbai, or cozy Paris, our radio broadcasts deliver the magic of cooking right to your home, inspiring families to bond over the art of creating delicious meals.
Tune in to "Global Family Kitchen" and experience the joy of unity through cooking. Our diverse array of programming caters to diverse palates and skill levels, ensuring that everyone can participate, from the novice to the seasoned chef. Imagine embarking on a virtual culinary expedition as you learn the secrets of a traditional paella from Spain, master the delicate art of sushi rolling from Japan, or savor the rich spices of a classic curry from India. Our broadcasts turn kitchens into cultural crossroads, allowing families to embrace new tastes while cherishing their own culinary heritage.
"Global Family Kitchen" isn't just about recipes; it's about the stories, memories, and connections that emerge while preparing and sharing meals. As the radio waves fill your home with the sounds of sizzling pans and simmering sauces, you'll find yourselves engaging in meaningful conversations, passing down family traditions, and creating new ones. From grandparents passing down age-old techniques to children discovering the joys of cooking, our broadcasts celebrate the shared moments that make cooking an unforgettable experience. Join us on this flavorful journey, where every dish tells a story and every bite brings families closer, one recipe at a time.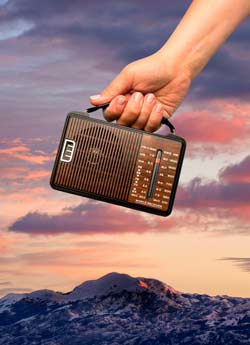 Radio Cooking Live 24 Hours
Indulge in a culinary adventure like no other with "Radio Cooking Live 24 Hours." Our round-the-clock broadcasting brings the sizzle of the kitchen straight to your ears, offering an immersive and interactive cooking experience that never sleeps. Whether it's breakfast, lunch, dinner, or a midnight snack, our diverse programming ensures that you'll always find something delicious to inspire your next culinary creation.
Tune in at any time of the day or night to join a global community of food enthusiasts, as we cook, share, and explore flavors from around the world. From live cooking demonstrations by renowned chefs to insightful interviews with culinary experts, "Radio Cooking Live 24 Hours" is your constant companion in the kitchen. Whether you're a seasoned chef looking to perfect your skills or a curious beginner eager to learn, our dynamic and engaging broadcasts offer a rich tapestry of recipes, techniques, and stories that celebrate the art and joy of cooking, all available at your fingertips, whenever you're ready to listen.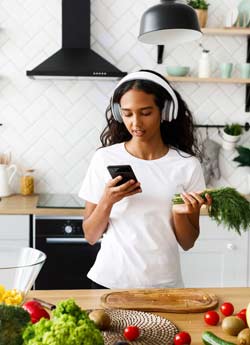 Radio Cooking Programs
| | | |
| --- | --- | --- |
| Start Time | End Time | Topic |
| 10:00 | 10:15 | Quick Cooking Tips |
| 10:15 | 10:30 | Breakfast Recipes |
| 10:30 | 10:45 | Cooking with Limited Ingredients |
| 10:45 | 11:00 | Hot Beverage Culinary |
| 11:00 | 11:15 | Delicious Desserts |
| 11:15 | 11:30 | Your Preferred Topic |
| 11:30 | 11:45 | Cooking with Meat |
| 11:45 | 12:00 | Healthy Cooking Tips |
| 12:00 | 12:15 | Light and Low-Calorie Dishes |
| 12:15 | 12:30 | Mexican Cuisine |
| 12:30 | 12:45 | Cooking with Vegetables |
| 12:45 | 13:00 | Pizza Recipes |
| 13:00 | 13:15 | Delicious Sandwiches |
| 13:15 | 13:30 | Seafood Cooking Recipes |
| 13:30 | 13:45 | Indian Cuisine |
| 13:45 | 14:00 | Cooking with Fruits |
| 14:00 | 14:15 | Cake and Pastry Baking Tips |
| 14:15 | 14:30 | Special Desserts for Parties |
| 14:30 | 14:45 | Cooking with Herbs and Spices |
| 14:45 | 15:00 | Traditional Dishes |
| 15:00 | 15:15 | French Cuisine |
| 15:15 | 15:30 | Cooking with Pasta |
| 15:30 | 15:45 | Grilled Recipes |
| 15:45 | 16:00 | Farewell Radio Message |
In the realm of culinary exploration, Radio Cooking offers a captivating array of programs designed to tantalize your taste buds and elevate your cooking skills. Our carefully curated schedule ensures that you embark on a culinary journey like no other, right from the comfort of your home. Each segment is thoughtfully crafted to cater to a diverse range of interests and expertise levels, making it an enriching experience for both amateur cooks and seasoned gastronomes.
Starting at 10:00 AM, "Quick Cooking Tips" provides a rapid-fire session of culinary insights, offering time-saving techniques and hacks that can transform your kitchen prowess. Following this, at 10:15 AM, we delve into the world of breakfast delicacies with "Morning Meals Recipes." Whether you're a fan of fluffy pancakes, hearty omelets, or indulgent pastries, this segment is a breakfast lover's dream come true. For those who thrive on creativity with limited ingredients, "Cooking with Basic Ingredients" at 10:30 AM presents a challenge that sparks ingenuity in the kitchen.
As the clock strikes 11:00 AM, our "Hot Beverage Creations" session warms your senses with a delightful assortment of hot beverages, from aromatic coffees to soothing herbal teas. The journey continues with "Delectable Desserts" at 11:15 AM, where you'll explore the art of crafting mouthwatering sweet treats that are sure to impress even the most discerning dessert connoisseurs. For the next slot, we hand the reins over to you with "Your Choice Topic" at 11:30 AM, allowing you to suggest a culinary theme close to your heart and explore it with our expert hosts.
These are just a glimpse of the captivating programs we have lined up for you on Radio Cooking. With each passing minute, our broadcasts delve into diverse culinary genres, from savory meat dishes to vibrant vegetarian delights, and from international cuisines to timeless classics. Tune in, savor the flavorful discussions, and let Radio Cooking be your trusted culinary companion, guiding you through the world of gastronomic wonders.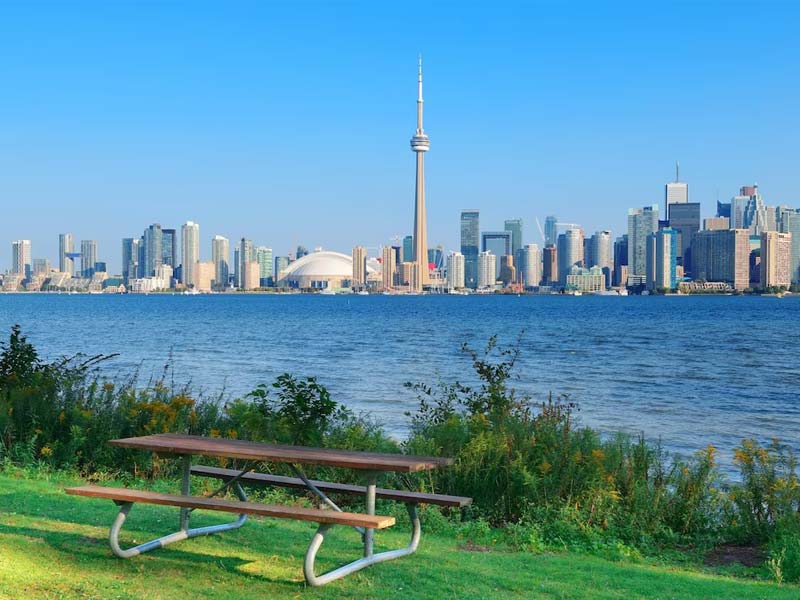 FAQs for Radio Cooking
What is Radio Cooking all about? Radio Cooking is a dynamic platform that broadcasts culinary programs, offering cooking tips, recipes, and engaging discussions on various gastronomic topics.
Where is Radio Cooking based? Radio Cooking originates from Canada and shares its culinary insights and expertise with audiences worldwide.
How can I listen to Radio Cooking? You can tune in to Radio Cooking through our website or mobile app, ensuring you never miss a moment of our delectable programming.
Are the recipes and cooking techniques suitable for all skill levels? Absolutely! Radio Cooking caters to a diverse audience, featuring content for beginners to experienced cooks looking to enhance their culinary skills.
Do they cover international cuisines? Yes, Radio Cooking explores a wide range of international cuisines, allowing you to discover and create dishes from around the world.
Are there any live cooking demonstrations or workshops? Yes, Radio Cooking occasionally features live cooking demonstrations and workshops, providing a hands-on learning experience for listeners.
Can I suggest a topic or recipe for a show? Certainly! Radio Cooking values listener input and welcomes suggestions for topics, themes, and recipes to cover on our broadcasts.
Is Radio Cooking available in multiple languages? Currently, Radio Cooking broadcasts primarily in English, but we are exploring options to expand our content to other languages.
Are there special segments for dietary preferences or restrictions? Yes, Radio Cooking includes segments dedicated to various dietary preferences, including vegetarian, vegan, gluten-free, and more.
How can I stay updated on the Radio Cooking schedule and upcoming shows? Stay connected with Radio Cooking by subscribing to our newsletter, following us on social media, or visiting our website for the latest updates on shows and programming.
Remember, Radio Cooking is your passport to a world of culinary delights, offering inspiration, guidance, and a shared love for all things food-related.
Flavorful Waves: Riding the Culinary Journey with Radio Cooking
Embark on a gastronomic adventure like no other with the revolutionary concept of Radio Cooking. Unveiling a new dimension to culinary artistry, this innovative approach transcends the conventional boundaries of recipe-following. By tuning in to expert advice, vibrant discussions, and enticing instructions, you're not just cooking – you're painting flavors onto your palate.
Beneath the surface of Radio Cooking lies a transformative impact that resonates far beyond the kitchen walls. It's a narrative woven with the sounds of sizzling pans and bubbling broths, bringing together a community of epicurean enthusiasts. Immerse yourself in this auditory delight as you partake in the journey of preparation – a journey that transforms cooking from a chore to a symphony of taste and togetherness.
Beyond the realm of dishes and ingredients, Radio Cooking imparts invaluable life lessons. Each episode cultivates patience, encourages precision, and nurtures creativity. The act of crafting a dish becomes a meditation, a moment to savor the present and embrace the process. As you delve into the world of Radio Cooking, you not only refine your culinary skills but also develop a profound connection to culture, history, and the sheer pleasure of nourishing yourself and your loved ones.