Cooking time
Preparation time

5 mins

Cooking time

15 mins

Difficulty

Serves

3 people
Ingredients
1 As Needed

5 small

3 table spoon

3 cup

1 As Needed

1 As Needed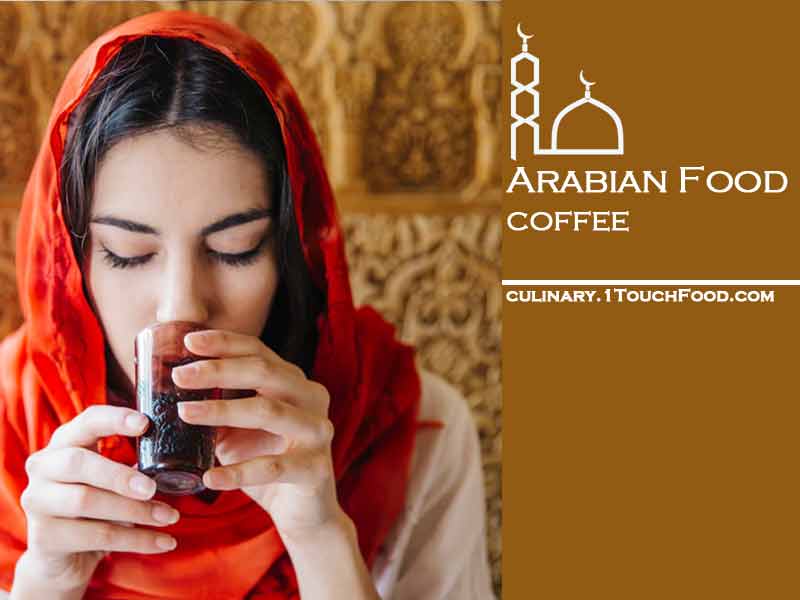 We have prepared the original Arabic coffee for you in a completely practical and professional way. Dear ones, you can easily learn how to prepare original Arabic coffee by reading this recipe and drink it with your family.
Contrary to what many people think, coffee is not a European drink. It is interesting to know that Arab tribes were among the first people who drank coffee. They brewed coffee in a special way and passed it down from generation to generation. Arabic coffee is prepared in the Arab countries of the Persian Gulf and the southern cities of Iran.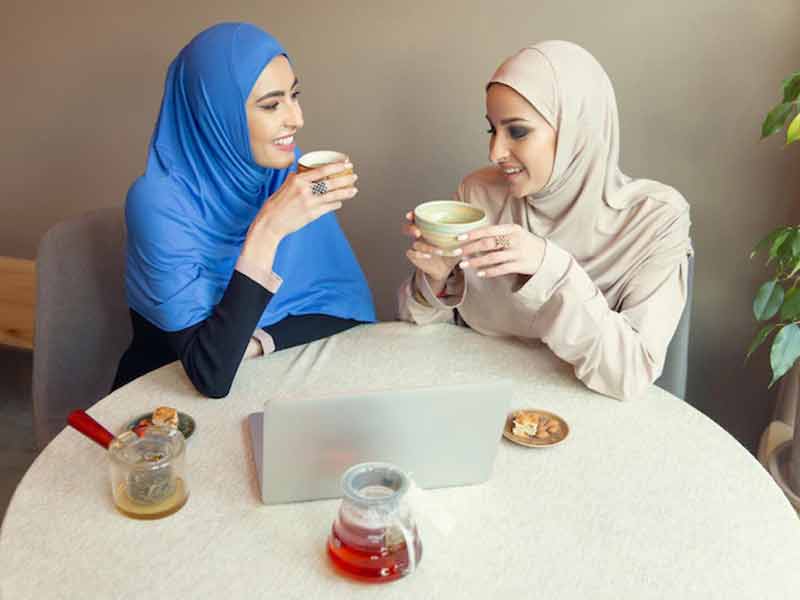 The way to prepare Arabic coffee is a little different from other coffees you know and it is one of the most popular. Making Arabic coffee is not difficult and does not require special tools. You can easily prepare this coffee at home with a coffee maker.
History of Arabic coffee
Coffee existed in the Middle East before it became popular in African or European countries. According to the stories heard about coffee, coffee was first discovered in the Arabian Peninsula and used by them.
In fact, the first use of coffee beans is related to Yemenis. They smelled the coffee beans and brewed them. Arabs considered coffee to be an energizing drink and spent their hot days with this drink. After that, coffee spread along the Silk Road and reached Europe in the 16th century.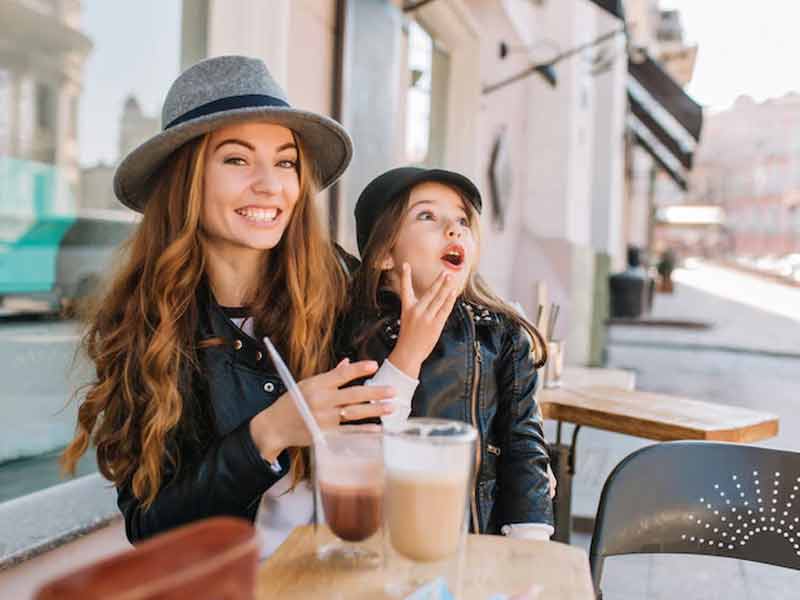 UNESCO also recognizes the origin of coffee in Saudi Arabia and emphasizes on preserving the traditions of serving Arabic coffee. Arabs have customs for serving Arabic coffee, which is registered in the UNESCO cultural heritage list. Serving Arabic coffee is one of the hospitality customs of Arabs and it is very important for them.
Important points in preparing Arabic coffee
Arabs have a special container for making coffee, which is called dallah. If you don't have access to a kettle, you can prepare your coffee in a coffee maker.
The difference between Arabic coffee is the way it is brewed, and the type of coffee has no effect on it. You can use any type of coffee you like to make Arabic coffee.
Be careful that Arabic coffee beans should be very soft and dark roasted.
One of the most important points in preparing Arabic coffee is the right water temperature. Put the water on a low flame until it boils. When it boils once or twice, turn off the flame and leave the pan aside for 30 seconds. After that you can add coffee.
The amount of coffee and water depends on your taste. We used one spoon of coffee per cup of water here, but if you want a thicker Arabic coffee, add two spoons per cup.
As you have seen, one of the differences between preparing Arabic coffee and other types of coffee is the addition of cardamom and clove powder, which gives it a wonderful taste. The use of rose water and saffron is optional.
Arabic coffee is traditionally very bitter and does not have milk or sugar, but if you like, you can have your coffee with sugar.
Preparation of Arabic coffee is done in the traditional way on charcoal. The charcoal distributes the heat evenly and gives a wonderful taste to Arabic coffee. If you have access to charcoal, don't miss the unique taste of charcoal coffee.
Properties of Arabic coffee
Coffee is one of the healthiest drinks. This drink has many properties, some of which are listed below:
Caffeine in coffee increases the body's energy level and removes fatigue from humans. Drinking coffee improves different aspects of the brain and increases human learning power. In addition, coffee is very useful for controlling emotions and improving mood.
Coffee increases the body's metabolism and helps burn fat. Therefore, drinking coffee is recommended for people who are looking for weight loss.
Among other properties of coffee, it can be mentioned that it improves the physical performance of the body.
Drinking coffee increases the endurance of athletes and strengthens muscle contractions and reduces muscle pain.
Coffee improves brain function and reduces the risk of brain diseases such as Alzheimer's.
Regular consumption of coffee has a positive effect on neurotransmitters and reduces the risk of developing neurological diseases such as Parkinson's.
Coffee helps digestion and improves the functioning of the digestive system. Drinking coffee is very useful for people with digestive problems.
Drinking coffee increases concentration and relaxes a person. People who have a lot of stress can use coffee to reduce stress.
Coffee is rich in antioxidants. Antioxidants in coffee fight free radicals in the body and reduce the risk of various diseases and types of cancer.
Other properties of coffee include its positive effect on diabetes. Drinking coffee reduces the risk of type 2 diabetes.
Coffee is very useful for liver health. Drinking coffee significantly reduces the risk of liver cirrhosis.
Coffee improves the quality of life and prevents mental illnesses such as depression.
One of the most important points in cooking is the use of fresh and organic ingredients. The first point is to use fresh ingredients.
The more you follow these tips, the better and tastier you will have. Rest assured, you definitely can and you will need some experience.
How to prepare best Arabic coffee for 3 people - 1Touch Food Culinary Center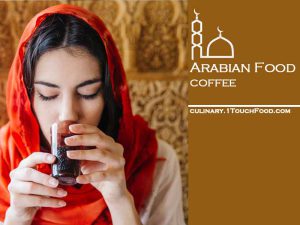 We have prepared the original Arabic coffee for you in a completely practical and professional way. Learn how to prepare original Arabic coffee
Type: drinks
Cuisine: Arabic
Keywords: Arabic coffee
Recipe Yield: 3
Preparation Time: PT0H05M
Cooking Time: PT0H15M
Total Time: PT0H20M
Recipe Ingredients:
1 As Needed Cardamom powder
5 small cloves
3 table spoon coffee powder
3 cup water
1 As Needed saffron
1 As Needed rose water
Recipe Instructions: We have prepared the original Arabic coffee for you in a completely practical and professional way. Dear ones, you can easily learn how to prepare original Arabic coffee by reading this recipe and drink it with your family. Enjoy your drink!
Instructions
Pour 3 cups of water into the coffee pot and put it on the stove until it boils. Then remove the pan from the heat and set aside. Wait 30 seconds until the water boils and its temperature drops a little.

Add coffee powder to hot water and stir with a spoon. Put the dish back on the stove. Be careful that the oven temperature should be very low.

Let the coffee maker stay on the heat for 10 to 12 minutes. After this time, you will see the coffee grounds start to rise. Note that the coffee should not boil. Before the coffee boils, turn off the stove and remove the coffee pot from it.

Let your coffee sit for a minute to allow the grounds to settle completely. At this stage, you can add cardamom powder and clove seeds, and if you like, pour rose water and saffron into the coffee pot. Turn on the stove and put the pan back on a low heat. Let the temperature of the coffee rise again and reach the boiling stage. Before boiling the coffee, turn off the stove and remove the container from it.

Your Arabic coffee is ready. Wait a little until the coffee powder settles on the bottom of the container and your coffee becomes clearer.