Description
In today's fast-paced world, stress and anxiety have become commonplace. A lot of people are turning to relaxing drinks recipes to help them unwind and de-stress.
E-book of Relaxing Drink Recipes
In this section, we have put 40 Relaxing Drinks Recipes of all kinds of drink for you. With this product, you will have 40 Relaxing Drink Recipes in one file forever. These files are in PDF format and can always be saved.
Please follow us in linkedin. You can learn all best french food recipe and best Italian food recipe you can check our Reddit page.
40 Relaxing Drink Recipes from the Best Recipes - 1Touch Food Culinary Center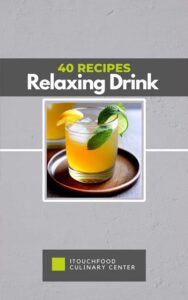 Here are relaxing drink recipes. In today's fast-paced world, stress and anxiety have become commonplace. Turning to relaxing drink recipes
Product Brand: 1TouchFood
Product Currency: CAD
Product Price: 10
Product In-Stock: InStock